11.21.2023
The comprehensive IGNITOR songlist 2003-2020. Most of these songs are still available on our Merch & Records pages, including a few limited Brazilian editions of our debut CD Take to the Sky. 
A Lesson in Violence

Angels Descend

Beast in Black

Broken Glass

Castle in the Clouds

Countess Apollyon

Deathrider

Demon Slayer

Dynasty of Darkness

Evil Calling

Execution

Execution Without Trial

Fast as a Shark

Freewheel Burning

God of Vengeance

Hatchet (The Ballad of Victor Crowley)

Haunted by Rock & Roll

Heavy is the Head That Wears the Crown

Heavy Metal Holocaust

Hell Bent for Leather

Hell Shall Be Your Home

Highway Star

Hung Drawn and Quartered

Hymn of Erin

I Never Knew

Into the Coven

Island of the Damned

Lean Mean Leather Machine

Leather Forever

Let the Games Begin

Magnum Opus

March to the Guillotine

My Heart Turns to Dust

No Sanctuary

Nomad

Phoenix

Raiders of the Void

Reinheitsgebot

Road of Bones

Rune of Power

Scarlet Enigma

Secrets of the Ram

Steel Flesh Bone

Stoned at the Acropolis

Take to the Sky

The Golden Age of Black Magick

The Grey Ghost

The Hellion/Electric Eye

The Kaiser

The Last King Tiger

The Spider Queen

Throw Them From the Cliff

To Brave the War

Tonight We Ride

Violence and Force

We Are Ignitor

What Love Denies

Wings of a Blackheart

Witching Hour
9.13.2023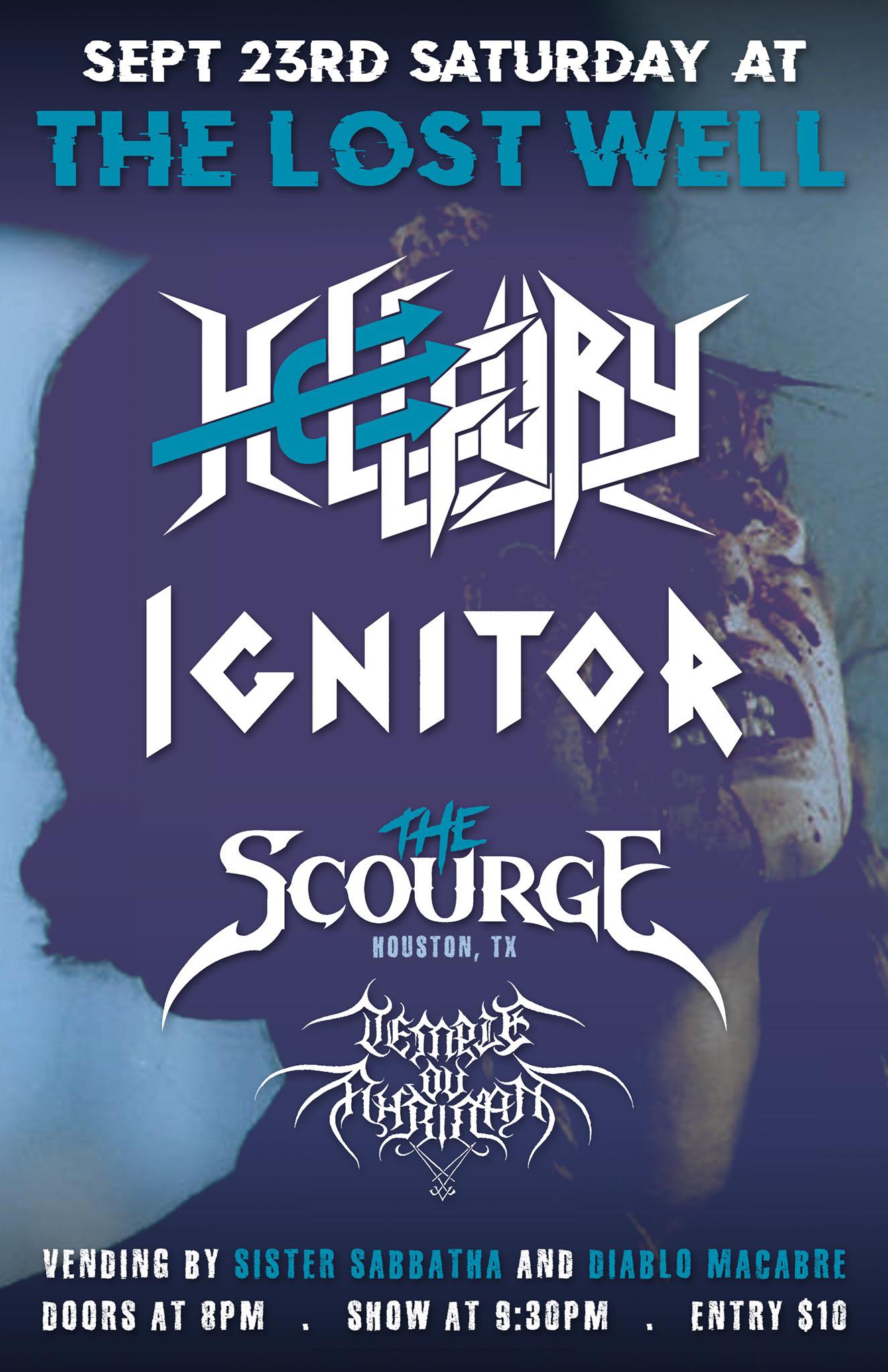 7.14.2023
The remastered version of our classic 2013 release "Mixtape '85" is available on CD again!  We have been including it in our box set but now it's available separately too for just $5.  Includes the smash '80s hits "Deathrider" and "Fast as a Shark" and "Into the Coven" among others. Get yours now on our Merch page.
6.1.2023
June SALE!!  All this month, buy the Haunted by Rock n' Roll LP for just $12 and the CD for just $5 with free shipping!  Act now!